WordPress websites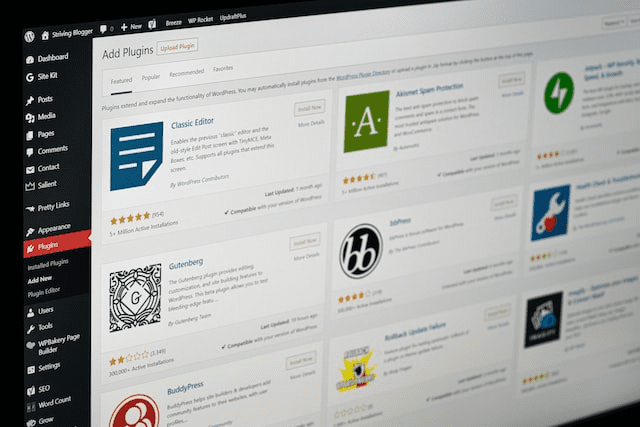 WordPress is one of the most popular content management systems (CMS) available today, powering more than 40% of all websites on the internet. As a result, there is a growing demand for WordPress website development services. In this article, we will explore the benefits of using WordPress for your website, and why you should consider hiring a professional to manage your new wordpress website.
Benefits of Using WordPress:
WordPress is a powerful CMS (dashboard-system thingy that you manage your site with) that offers a range of benefits for web designers and website owners. Here are some of the key benefits of using WordPress:
Easy to Use: WordPress is easy to use, even for non-technical users. You can easily add and edit content, images, and videos without any coding knowledge. In fact a fair bit of developing wordpress sites is easier for the wordpress developers than in is for a full, fresh coded site. This is why it's a little cheaper without compromising quality.

SEO-Friendly: WordPress is a search engine optimisation friendly CMS, meaning it is designed to help your website rank higher on search engine results pages (SERPs). WordPress allows you to optimize your website for search engines, making it easier for potential customers to find you online.

Flexible: WordPress is a flexible platform that can be used to build any type of website, from simple blogs to complex e-commerce sites.

Open Source: WordPress is an open-source platform, which means that it is constantly being updated and improved by a large community of developers. This ensures that your website stays up-to-date and secure. New features are being added all the time for WordPress developers to take advantage of.

Customizable: WordPress offers a wide range of customizable themes and plugins that can be used to create a unique look and feel for your own content.
Why Hire a Professional WordPress Development Service: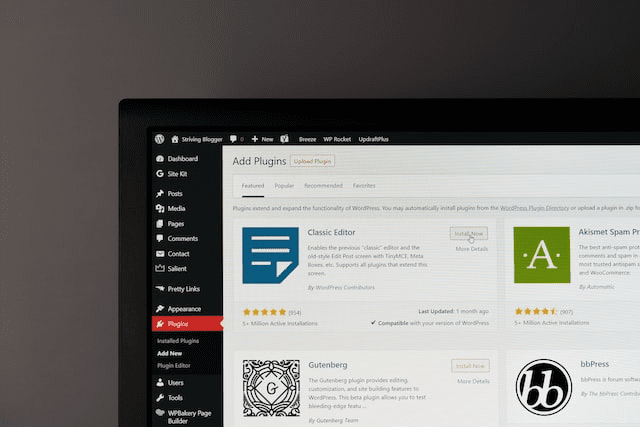 While WordPress is a user-friendly platform(once it's built), building a professional website requires technical expertise and experience. Here are some reasons why you should consider hiring a professional WordPress development service:
Technical Expertise: A professional WordPress developer has the technical expertise to create a custom wordpress site that meets your unique business needs.

Design Expertise: A professional WordPress developer has design expertise, meaning they can create a visually appealing website that is optimized for user experience. Templates are often available but we're yet to see anyone build sites using the wordpress platform to the same aesthetic standard that wordpress designers would.

Save Time: By hiring professional WordPress developers, you can save time and focus on other aspects of your business.

Security: A professional WordPress development service will ensure that your WordPress site is secure and protected from cyber threats.

Ongoing Support: WordPress support plans will provide ongoing support, hosting and maintenance to ensure that your website stays up-to-date and functions smoothly. Security issues, seo potential, premium plugins and bespoke solutions are all benefits that could be the difference in the success or failure of your existing WordPress site.
What is a content management system (CMS)?
The content management system is the main, almost "iconic" part of a WordPress site. It is basically a dashboard, see below: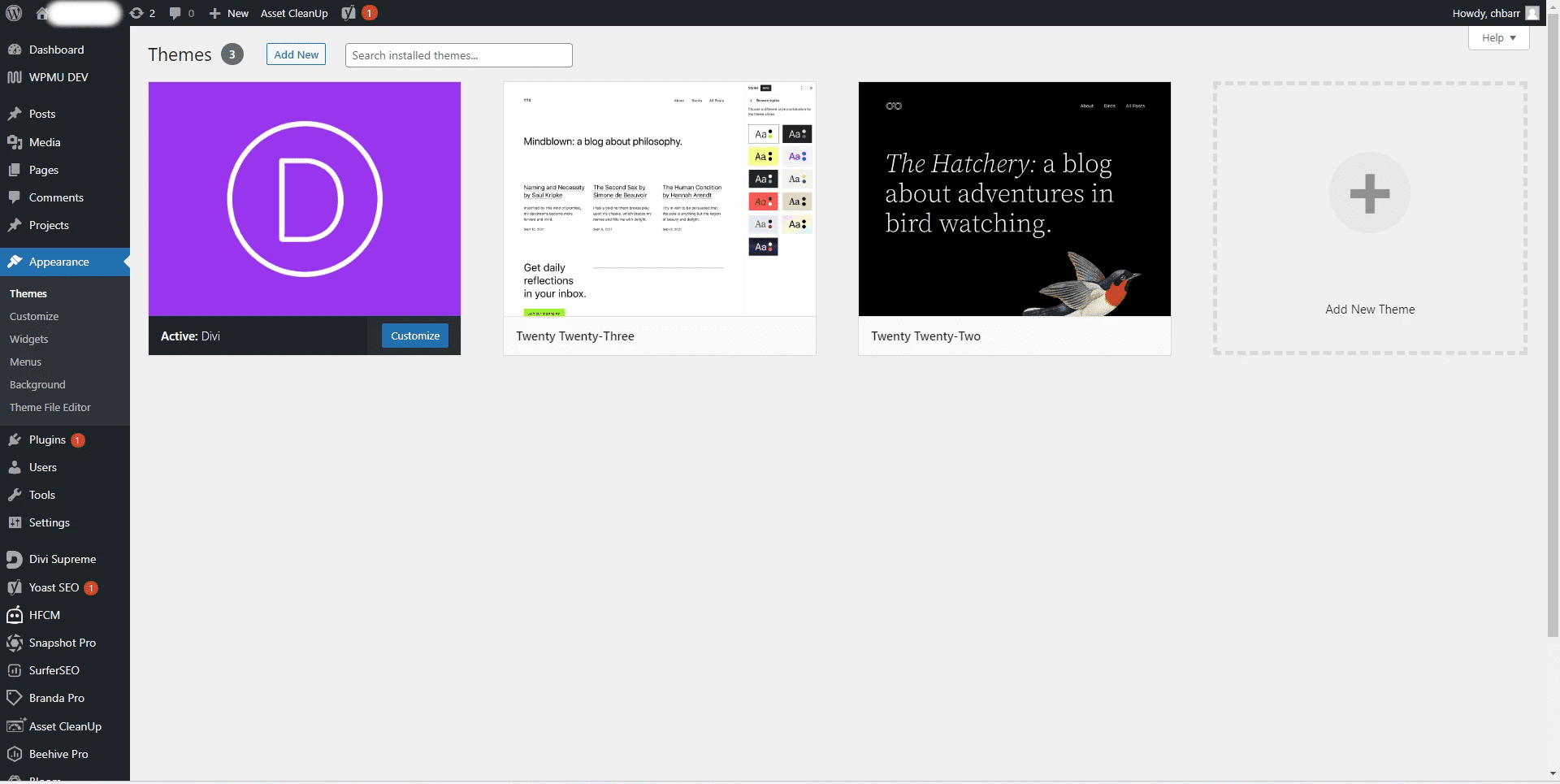 A content management system is used to upload content, edit existing pages, connect to your social media profiles, monitor customers and revenue and an endless list of other potential things. WordPress websites benefit from the seemingly endless array of plugins and extras which is one of the main, if not the biggest reason to use WordPress. A solution can be implemented over a cup of coffee rather than hundreds spent on a developer to insert new code.
Our wordpress support services offer a given amount of time each month to work on our clients' WordPress websites. This can be used for implementing solutions that without the WordPress CMS would be expensive for the client and use a lot of our time.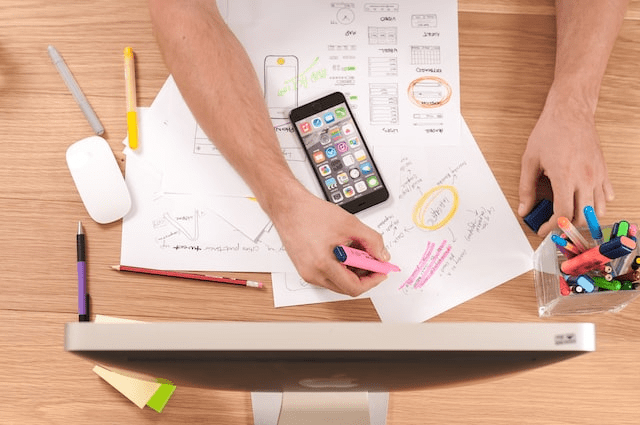 WordPress Website Development Services:
Now that we've discussed the benefits of using WordPress and why you should consider hiring a professional WordPress development service, let's take a closer look at the specific services that are available:
WordPress Design: A professional WordPress development service will work with you to create a bespoke WordPress website that is optimized for user experience. Using a template is an effective solution, but it's never as good as having your own website design. We use WordPress web designers to provide custom designs to our WordPress developers.

WordPress Development: WordPress developers will use the latest coding standards to create a custom website that meets your unique business needs. Plugins can only get you so far, even with the wordpress cms.

WordPress Plugin Development: A professional WordPress development service can create custom plugins that extend the functionality of your website. Though even the most senior wordpress experts would raise an eyebrow at their manager suggesting that a custom plugin is needed.

WordPress Theme Development: WordPress developers can create a custom theme that reflects your brand identity and helps you stand out from the competition.

WordPress Maintenance and Support: A professional WordPress development service will provide ongoing maintenance and support to ensure that your website stays up-to-date and functions smoothly. We can also provide this for your existing website.

WooCommerce plugin: A site can easily be turned into an online store with the WooCommerce plugin and the potential for extra wordpress plugins to boost your site's profits is unmatched by any other platform.
How to build a website on WordPress in UK?
How do I create my own WordPress site?
First choose a website hosting plan. Don't skimp on the price, your speed is a key factor for your company ranking in the search results. Search engine optimisation is brutal and you can lose ranking in the results for no apparent reason. Make sure everything is optimised to at least narrow down any problems in ranking on Google.
One of the best ways to do this is to choose a good hosting platform. Flywheel is a great choice, we also offer dedicated hosting plans if you would rather use us and have everything taken care of for you.
Any self respecting WordPress agency won't host your site on sub-standard servers. Quite a lot of issues can be attributed to poor servers.
Choose your own name for your site and purchase the domain name.
For details on purchasing your domain name read this article but there's no rush on this, it can be left until you're ready to go live.
Download and install from wordpress.org (not wordpress.com)
WordPress.org is where you download the software. WordPress.com is a turnkey self-hosted solution that will probably become very viable in the medium to long term future but for now give it a miss.
Research and install plugins.
Simply search "WordPress plugins for online store/personal trainers/digital agency/global marketing manager" etc. In the digital world there are countless plugins for this CMS however to avoid downloading any sketchy third party apps, you should download them directly from within the WordPress dashboard. See below.

Choose the right theme for your site.
This is where you might fall down doing it yourself. WordPress websites are relatively easy to tinker with for WordPress designers but doing it yourself is a larger task than you might think.
WordPress website design
It might only be when a friend who uses an android device says to you four months down the line that the website looks wonky that you start to realise you've screwed up. Usually this will cost you a lot of traffic and Google will have taken a dim view of how viewers are just exiting your pages as soon as they open them.
Break-It-Yourself
Using your site moving forward will be problematic at this point as search engines will have already moved you to page eight or nine where you'll never be found.
WordPress development has floated around the realm of being a "do-it-yourself" platform however demands of the digital realm mean that it has needed to avail of best practice tools
Once again, you should search "WordPress themes for gardener/non-profits/communications manager" etc and try to find a theme with a WordPress web design that you like the look of and change as little as possible. This will ensure your best chance that it remains technically optimised and you'll get more visitors.
Start creating pages
Navigate to the dashboard to add pages and publish content. It's fairly self explanitory and it's often a case of just clicking and editing the text or images. Try not to click anything you don't need to; such as anything with a gear icon.
You may think you know what you're doing but the ways you can break your WordPress website design without knowing it are endless and heart-breaking. It's depressing to see you disappear from the search results purely because your site won't render correctly on people's phones because you didn't know what you were doing.
Try to replace text and images only, and tread carefully when messing with anything else.
Open source nature
This is a double-edged sword in web development. With a digital team you can use as many third party apps and tinker with your new site as much as you want. However if you're DIY-ing it, the lack of an in house team means the whole process can become convoluted and before your know it, your SEO suffers, your target audience starts to evaporate and your booking systems aren't converting. This could be because of any number of reasons but using WordPress developers or a WordPress agency is basically your only sure-fire method of protecting the effectiveness of your new WordPress website.
When developing a WordPress website, there are certain best practices that should be followed in order to ensure the site has optimal functionality and performance. Here are some tips to keep in mind:
Hosting
Use a reliable web hosting service: A reliable hosting service is crucial for the security and speed of your website. Make sure to choose a hosting service that provides regular backups, security measures, and good server response time.

Theme

Choose the right theme: When selecting a theme for your website, choose one that is well-designed, regularly updated, and compatible with the latest version of WordPress. Avoid using outdated or unsupported themes, as they may contain security vulnerabilities and negatively impact your website's performance.

Plugins

Install essential plugins: There are many plugins available for WordPress that can add functionality and improve your website's performance. However, installing too many plugins can slow down your website and increase the risk of security breaches. Only install essential plugins that are well-maintained and have good reviews.

Images

Optimize images: Large image files can significantly slow down your website. Use image compression tools to optimize images for the web and reduce file size without compromising quality.

Speed

Use caching: Caching plugins can improve the speed of your website by caching frequently accessed content and reducing the load on your server.

Responsiveness

Ensure mobile responsiveness: With a growing number of users accessing websites on mobile devices, it's essential to ensure that your website is mobile-responsive. Test your website on different devices and screen sizes to ensure optimal performance.

Updates

an ounce of prevention is worth more than a pound of cure

Regularly update WordPress, themes, and plugins: Regularly updating your WordPress installation, themes, and plugins is essential for security and performance. Make sure to keep your website up-to-date to prevent security vulnerabilities and ensure optimal functionality.
Conclusion
A well-designed and optimized WordPress website can be a powerful tool for your business. By following best practices for development, ensuring mobile responsiveness, and regularly updating your website, We can create a website that engages visitors, drives traffic, and boosts conversions.
At Ebony Media, our team of experienced WordPress developers can help you create a custom website that meets your business needs and goals. Contact us today to learn more about our WordPress and website design and development services.
Overall, WordPress website development is a must-have for your digital marketing strategy. With the right approach, your website can become a valuable asset for your business, generating leads, building brand awareness, with clients, and sell online.
Whether you are looking to build a new website or improve an existing one, it's important to work with experienced professionals who can guide you through the process and help you achieve your goals.
WordPress is a powerful CMS that offers a range of benefits for website owners. Hiring a professional WordPress development service can help you create a custom website and web design that meets your unique business needs.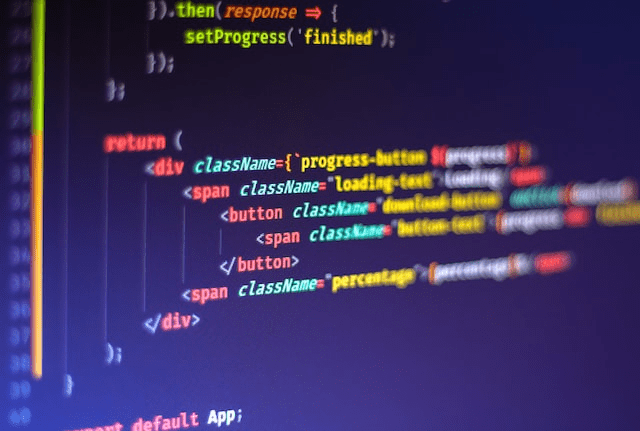 Harnessing the Power of WordPress
Ebony Media has dedicated WordPress developers who work extensively on software development. We provide WordPress development, maintenance packages and support services on any WordPress version.
We use a dedicated WordPress hosting platform which places you in our dedicated hosting area, enabling a quick, professional service. For those who require WordPress support the site is protected from any errors that occur on the website and can be restored quickly if it is a serious matter.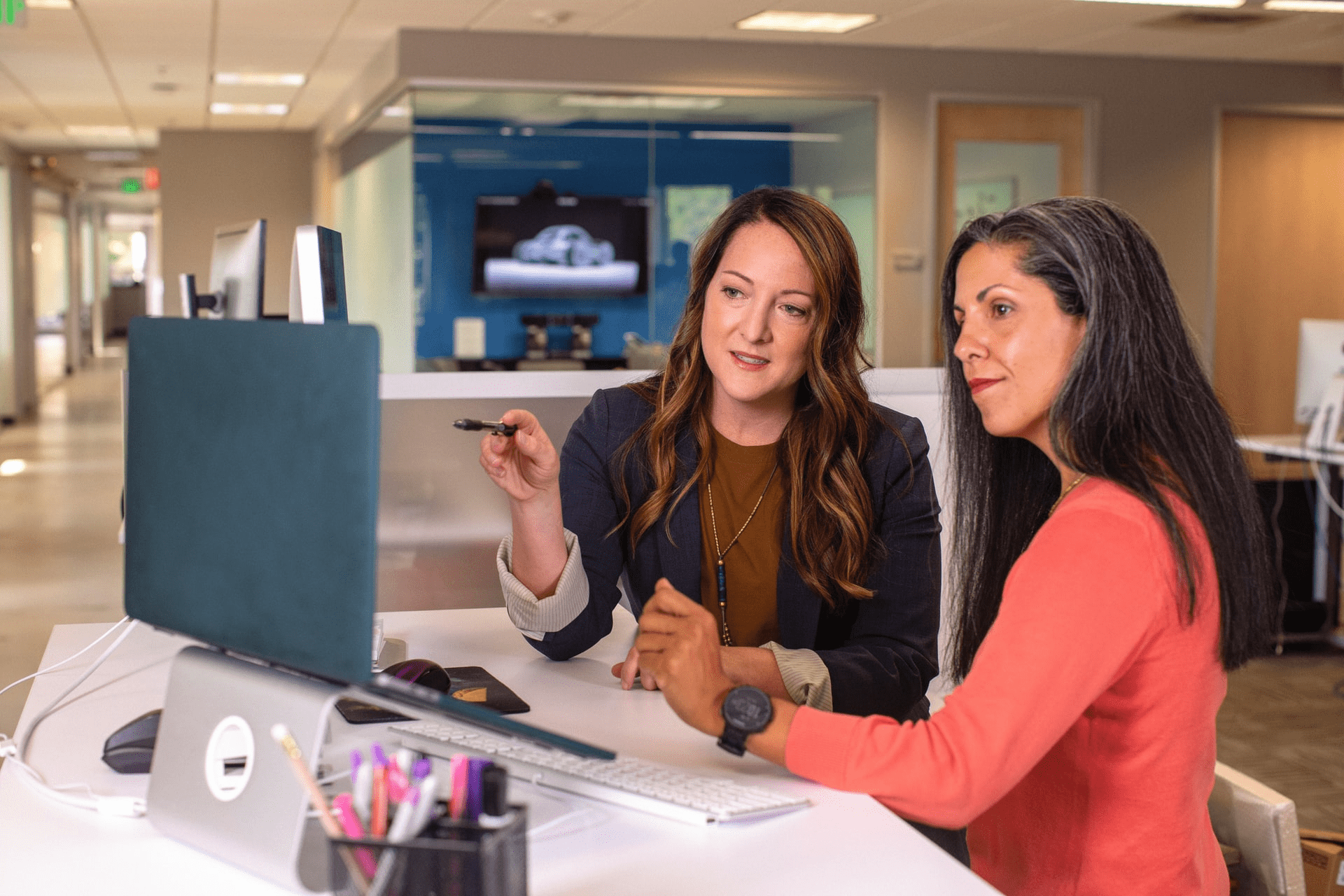 What do our clients think of our WordPress development services?
WordPress sites make up approximately 40% of all websites online today and our WordPress clients are all happy campers.
We operate on the philosophy of "no news is good news" when it comes to WordPress support. We manage your site behind the scenes to ensure it runs at it's absolute best potential to ensure your best chances at success.
After all, the more successful you are, the more we can brag that we made your site.
If you want to get a no-obligation quote for a WordPress website, click here
Better yet, if you use our care plans in which we host, care for and speed up your website then you can pay monthly. To explore our pay monthly packages click here