A website is a living, breathing extension of your business
The better you care for it and use it, the better it looks after you and your profits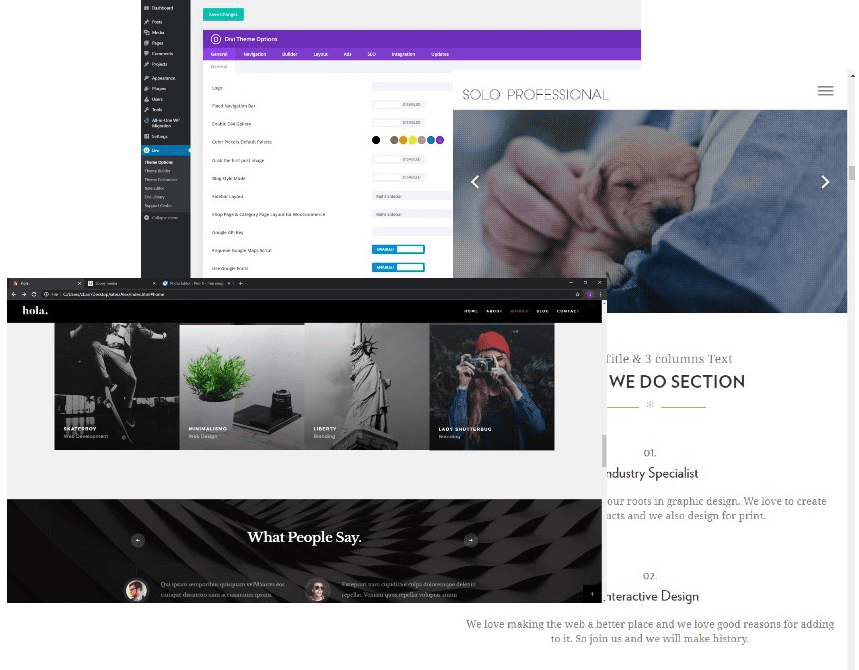 Website care plans
You can choose from several options, the most basic option we offer is hosting with security, backups, uptime monitoring and basically just ensuring that you don't ever have to feel the stress of being on hold while your website is down and your competitors are hoovering up your customers.
We make sure your website is flawlessly running and safe from hackers.  Make no mistake, hackers are using constantly evolving programs that automatically search the web and try to hack sites.  Your business losing customer information can damage your reputation.  Just as worrying is how hard you will be ruthlessly punished by search engines when they realise your website is not safe.
We offer bespoke care packages depending on your needs, these can include marketing campaigns of social media, email subscriber lists and other methods.  Tailored for your business.  You want to be a market leader?  You need more than just a website.
Wordpress care plans
WordPress seems to be a bit of "love it or hate it" platform.  That's because a lot of people don't understand it has specific use cases.
The percentage of websites on the web seems to be getting eaten up by wordpress.  It's a great platform but it does need cared for.
We have a reliable process and facility for caring for these sites.  For a small investment each month, you can relax and forget about the technicalities and all the scary code.
WordPress is particularly targeted because it's so popular, and our first task when taking on any wordpress site is to eliminate all the common entrances to the site's admin areas.
A hacked or malware infected site can destroy your profits for various reasons including customer experience and especially search engines not ranking you.  Search engines are particularly ruthless about this and you may not even be aware you have malware.
You have a great website, but you're not getting the traffic you need
Without traffic, your website is useless. You could have the most beautiful and user-friendly site on the internet, but if no one can find it, then what's the point?
Ebony Media will take care of all your online search engine traffic and content writing. We will do everything we can to get your site higher on search engine result pages. We will also write high-quality content that will attract visitors to your site.
Your site is also in need of some professional care.
We will provide lightning fast hosting, security and software updates.  Neglecting these tasks or improperly performing this upkeep has ruined more than a few business's profits for various reasons.
We strategize and create your digital presence.
Are you frustrated with your lack of traffic?
Let us know what your problem is and we'll take it from there.  If you need a website, website maintenance or getting your website noticed, we can help you.
Updates
All software updates are performed by us methodically and carefully.  Updating your software without proper knowledge is likely to break your website sooner or later
Hosting
Simple shared hosting isn't the best option for various reasons.  This one consideration can let the competition creep ahead of you if not properly addressed so let us host it for lightning speed and monitor it constantly.
Security
Websites are frequently being attacked and infected with malware.  We will secure and protect your site.  If there are any infections, we will remove them and rectify any damage caused.
SEO(optional)
Search engine optimisation is a bit of a dark art.  Best to let us take care of it for you.
Contact us
We're usually quite busy, so if you wouldn't mind filling out the form below with the details listed plus describe your business in a few words and what you want to achieve.  From there we can decide if we're a good fit to work with each other.